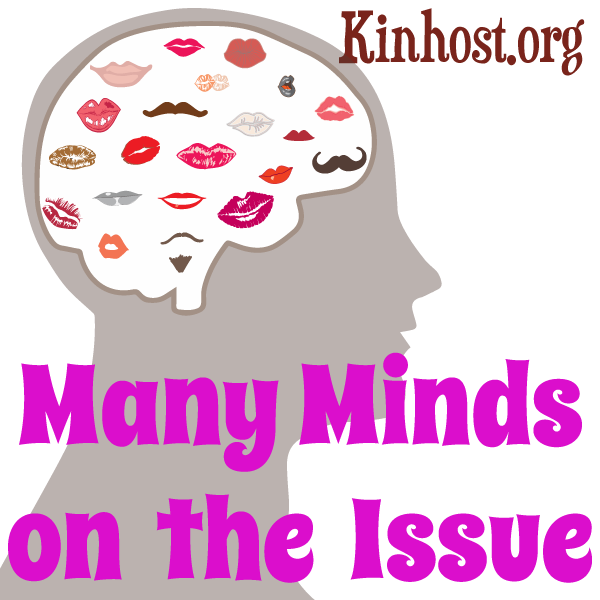 This is a remastered version (2017) of the first podcast for Many Minds on the Issue (2005) for improved sound and editing quality. We haz mad skillz now.
In this introductory episode we cover who The Crisses are to some degree, some of the ideas we have for future episodes, the basics on what a multiple is versus an otherkin host (we'll go into the idea of psychological models vs. subjective experiences later), and brush on many topics that we'd like to cover in later episodes.
The main purpose of this podcast is to lend some credibility so that people will know who I am (we are?). Some people already know who I am (we are?) through our extensive work on Kinhost.org, Multiplicity: The Missing Manual (on that website), and our books & self-help materials.
Trigger warning: this episode contains one curseword. This episode confronts the idea of being "multiple enough" and whether anyone has the right to challenge for proof.
Easter Egg: There are some switches during the episode. Can you spot them?
Download the old version of this Episode The contents of this podcast are meant for informational purposes only. This podcast is meant only for adults, and listener discretion is strongly advised. By no means are the contents of this podcast series intended to diagnose any illness or replace the treatment or therapy of persons in need. Please seek professional assistance if you are in distress in any way.
Music and intro vocals by The Crisses, created in Garageband. All contents © Criss Ittermann. Permission to share. And share again.
The production of this podcast is community supported. Please help contribute, and learn more about what we have to offer at https://www.patreon.com/crisses
To subscribe to our podcast, please see our page on Anchor.fm.