Blog
Knives Point Down in the Dishwasher
June 13, 2011
<< Always Lock the Door When You Leave | Index | That's MY Shampoo! >>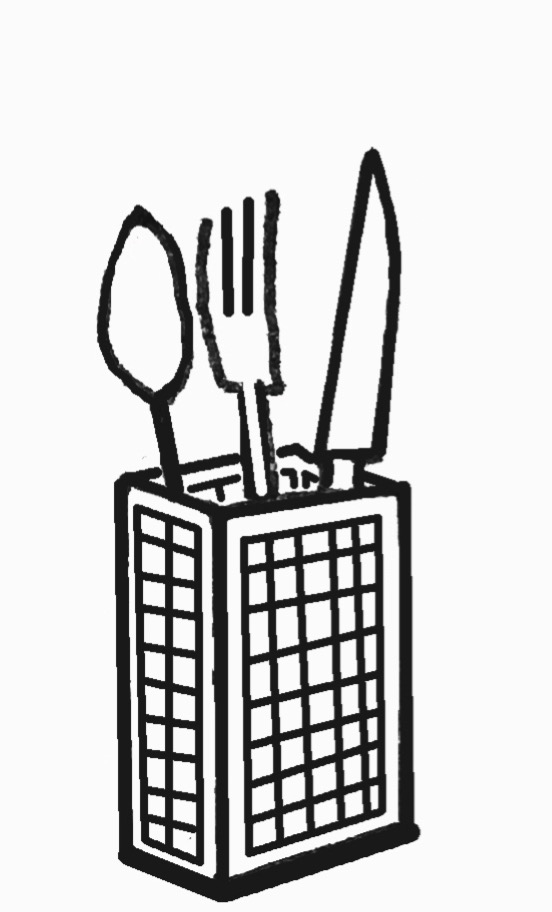 A very very important aspect of House Rules is to establish personal and intrapersonal safety. When you load the dishwasher, it is safest to point the knives downward. If you put knives in the dishwasher point-up, when someone else unloads the dishwasher they may get hurt. As part & parcel of good common sense, we think ahead to the role of cause-and-effect in our daily lives; this is part of what makes communal living possible (from roommates, dorm mates, family units and up). An important aspect of creating a more respectful and responsible community in your head is making sure that everyone is safe and that everyone consciously ensures the safety of others whenever possible.
So during your next meeting, I suggest you directly address the safety of your entire internal household -- for the safety of both guests and residents. Here are some suggestions, but always invite discussion about other possibilites:
Create rules to ensure that no one hurts your shared body.
Discuss rules to ensure that no one attacks other residents, whether verbally or through imagination and imagery.
Consider rules that protect people outside of your shared body, such as being more careful about verbal outbursts, monitoring the effect of your physical actions on others, and monitoring manipulative or coercive behavior.
It's a good idea to come up with 1 to 3 new rules during your next meeting to address the most important points, and add more rules addressing safety when you have subsequent meetings.
---
<< Always Lock the Door When You Leave | Index | That's MY Shampoo! >>
Leave a comment