Blog
That's MY Shampoo!
June 14, 2011
<< Knives Point Down in the Dishwasher | Index | Hey, my friend is coming over... >>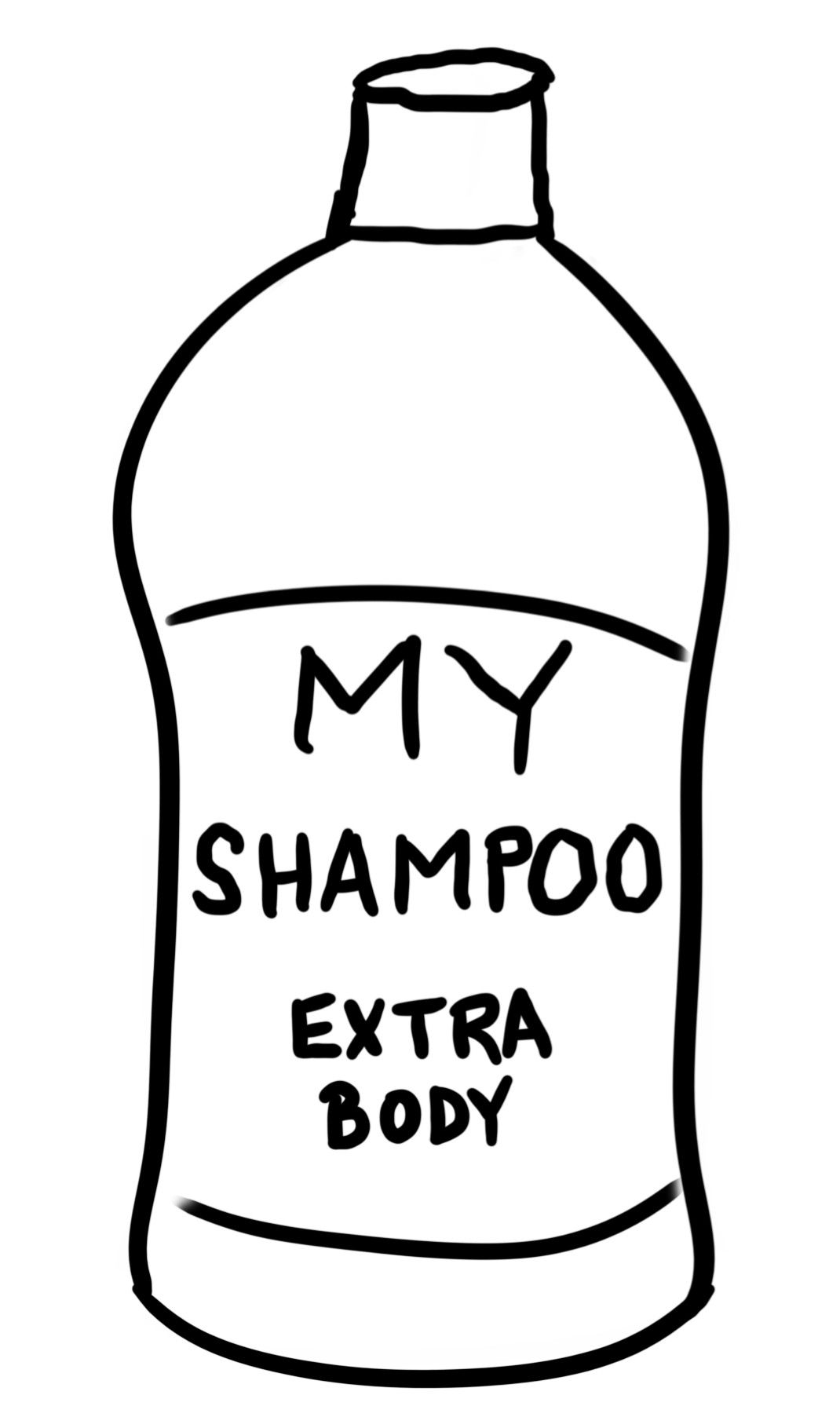 Related Podcast: Boundaries and Empathy (011) New
As in any household, it's important to respect one another's belongings and personal space. In some homes, the shampoo is communal, and in others everyone has their own toiletries and personal care products. For multiples, there are boundaries inside and outside and care should be taken to respect them whenever possible. Some have specific areas within your mental space that are their own, and others have belongings, whether in the outside or inside world, that are precious to them.
As an example, let's say you have some coloring books and crayons set aside for your littles. One of your littles particularly likes Strawberry Shortcake, and you have 3 coloring books with that theme. If another person threw out one of those coloring books while on a cleaning spree ("Why do we need 3 of these?"), you'll have an understandably outraged or upset little.
It's important to respect one another's belongings, and it's also important to mind the amount of clutter in your household. Two separate issues, but these issues will clash from time-to-time.
I suggest you come up with creative ways to handle this issue, whether it's internal subjective reality or external objective reality that are in question. I have a 4-drawer file cabinet, and as you've probably noticed I'm a writer. I have one drawer dedicated to writing. It includes letters from others, poems, short stories, and anything else I've written other than my journal books. We've agreed that we have that one cabinet for all of that -- if more comes in than the drawer can hold, the residents responsible for the paperwork will have to weed through it and decide what to keep and what to purge.
So your littles could have 1 drawer each to keep their personal belongings in. If the little who likes Strawberry Shortcake exceeds the space in her drawer for her toys and coloring books, she will have to decide what to give away. (If this is a specific issue for you and your littles, I suggest you check out the House Fairy at http://housefairy.org) And they can decide amongst themselves whether any of their belongings are shared (say, crayons & art supplies), and which drawer(s) to put them in.
Do your best to be reasonable with regards to personal belongings and their sentimental value. You might limit the number of stuffed animals (Stuffies!), but never throw out someone else's cherished items. It's disrespectful and undermines system trust. They need to learn to part with these items on their own time (again, the House Fairy has great ideas on how to do this). Set the limit for the items (where they can be stored, how much room they take up, how many of each item, etc.), and a deadline (make it challenging but not difficult), and consequences if it's not adhered to (not punishment, consequences!). In other words: If you cannot choose which two coloring books you'd like to keep by tomorrow, I will help you make that decision. If you cannot decide then, I will decide for you.
One suggestion I would like to borrow from the House Fairy is that you can put items into "semi-retirement" before giving them away or getting rid of them. My son did this voluntarily. I gave him a bin for the basement, and he put his favorite stuffed animal in it saying, "I'm not sure whether my nightmares will come back without Russell, so I'll put him in the basement for a while and see." It's now been a month without Russell in his bed, it's easier to make his bed, and he hasn't complained about any trouble sleeping.
This doesn't just apply to littles, in fact ask around in your head as to what you are holding on to that maybe you should be letting go of. Trust me, they notice even if you don't.
---
<< Knives Point Down in the Dishwasher | Index | Hey, my friend is coming over... >>
Leave a comment