Blog
Don't shove me around!
June 28, 2011
<< Where am I and what time is it? | Index | We're so glad you could join us! >>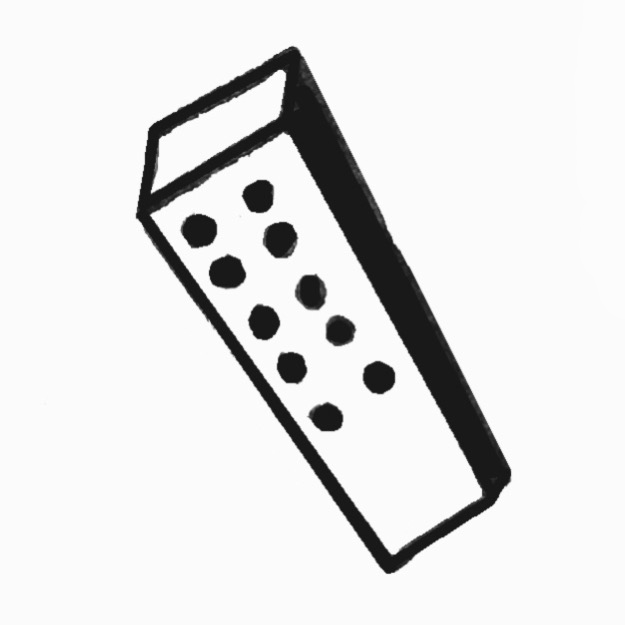 It's like fighting over the remote control. One might call it "stealing front" like someone grabs the remote to change the channel. This "grabbing the remote" is the opposite of "sharing the remote."
This may or may not come with "losing time" — a blackout that occurs due to a lack of co-consciousness and can take place alongside switching. Makes it sound like time just "went away". No, it didn't go away, you weren't aware of it because for a variety of reasons your system is not set up to share front.
I'm trying to describe a type of switching that happens when someone slips into Front without explicit agreement or permission to take over. This is different from someone taking over if someone abandons Front which I think is okay although who takes over and what they do may be another story. I won't be addressing that directly right now -- if it's problematic then it might fall under the "grabbing the remote" category anyway.
There are many ways that switching can work, and a few in which switching is a definite problem. Most of what I'm referring to as "stealing front" or "grabbing the remote" is a case where the person who is fronting is shoved aside and another person takes over. Hence the title of the article. I'm not addressing why it happens, and I address why time is often lost when someone steals front in "Where am I and what time is it" -- let's address why this is a problem.
In this case when someone takes over, they don't have permission. This increases system anxiety, distrust, drives a wedge in between communication channels, makes people uncomfortable or even frightened, and puts people in adversarial positions regarding each other. In other words, the result of grabbing the remote or stealing front is the exact opposite of what we need to build more trust, co-awareness, co-consciousness and responsibility in our system. You could be working on building internal relationships for months and then someone grabs front at the wrong time, does things that harm trust and you take 3 steps back.
Sometimes there's not much to do about switching -- system communication isn't ready for asking for permission, or a guardian is triggered to do their job and defend you. I suggest you allow slack for folks grabbing front until everyone learns other ways of stepping into Front in a more courteous manner. You could make a house rule that puts emphasis on being courteous about coming front, and trust for a time that residents (those who agree to the rules) will attempt to do so, and guests (those who have not yet agreed to the rules, maybe because they aren't even aware they're living there) will continue to inadvertently take over in their usual ways. Once you have a good percent of buy-in on the agreements, then you could start ramping up the courtesy requirements. Courtesy and ease in switching fronts might also happen spontaneously with building internal communication, especially if you continue to call it "stealing front" or "grabbing the remote" which has a negative connotation that at minimum registers as "rude" and "unacceptable" and at best to "something I wouldn't want to do." Generally speaking, our internals aren't interested in being rude to one another. Often it's just that there's anarchy inside and no one knows how to behave any better towards each other.
Is it possible to steal something when it's freely given to them? No! So there we go, if you want to immediately lose the idea of someone stealing front, give it to them! Let's just say we call this "sharing front." It's the equivalent of someone reaching for the TV remote and you just pass it to them. It's not always a matter of who is front or not. I personally feel that the higher your communication level, internal trust, internal respect, co-consciousness & co-awareness, the less you'll risk someone "stealing front." When someone asks, we usually just give them Front. Because we have high system trust. So the problem wasn't whether someone reached for the remote, it was whether or not I felt safe enough to just complete the pass and let them have it, or whether I felt a need to keep control of it.
Working on System Trust Issues New is incredibly important. Sometimes it can help resolve these types of issues in and of itself.
Once it's possible, I highly recommend "sharing front" with your other residents so that it's no longer necessary to steal it. See "Is this a home or a prison?" for other thoughts on this.
---
<< Where am I and what time is it? | Index | We're so glad you could join us! >>
Comments:
---
---
Leave a comment