Crisses
Comix06-11
<< Comix05 | FranksComix | Comix12-14 >>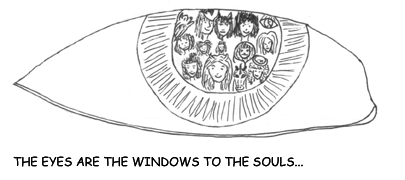 Second row: Moonlite, Willow, Hawthorn, Mikki, Almerissa
Bottom row: Star (temple form), Ice, Ruth, Aliessa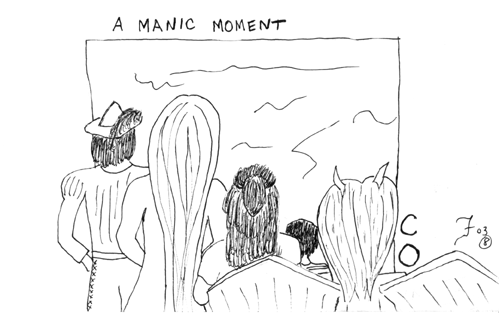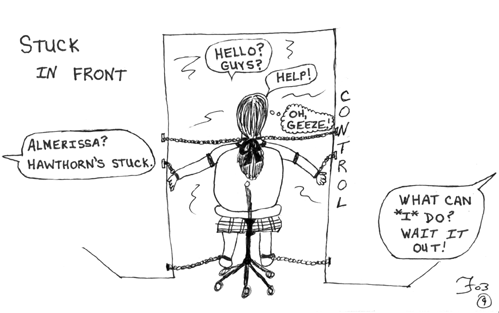 Only Hawthorn is pictured.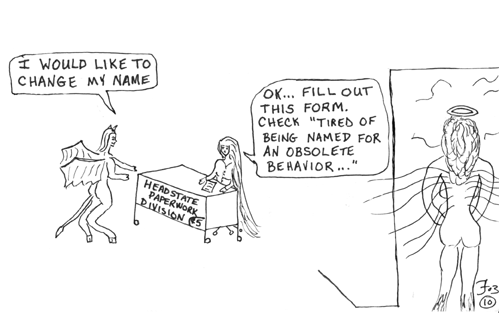 Ice: I would like to change my name
Almerissa: Ok...Fill out this form. Check "Tired of being named for an obsolete behavior..."
(Aliessa on far right, silent or distracted by Outside, in Control.)
---
Being of Two Minds on an Issue...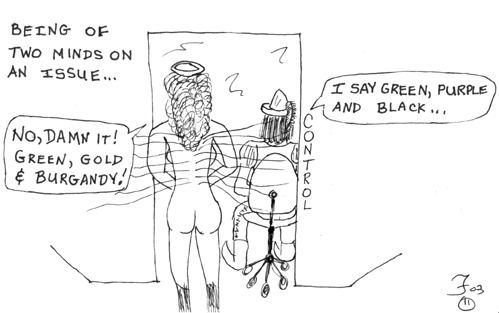 Telre: I say green, purple and black… Aliessa: No, Damn It! Green, gold & burgandy!
<< Comix05 | FranksComix | Comix12-14 >>
---
See Also